BERNINA B570QE
BONUS $50 Fabric Voucher and Walking Foot
The all-rounder for sewing, quilting and embroidery capable

Exclusive! Total Stitch Control
The B570QE provides an exclusive level of stitch control.
Whether altering the stitch length (up to 5 mm), width (up to 5.5 mm) or needle position (up to 11) or even creating custom combinations, you'll appreciate the convenience of a machine that remembers the stitch details for you.
Overview
The B570QE is a genuine all-rounder that can sew, quilt and embroider. The touchscreen makes changing from sewing to embroidery mode a breeze. There are 50 embroidery designs to choose from, and you can upload your own embroidery designs via a USB connection. The designs can be edited right on the touchscreen with the Rotate, Mirror, Rescale, and Color Change functions.
Greater Sewing Comfort
Unique to BERNINA, the Free Hand System (FHS) raises and lowers the presser foot while releasing thread tension and lowering the feed dog, leaving your hands free to guide your project. Also included is a practical extension table with ample space to support your larger sewing projects.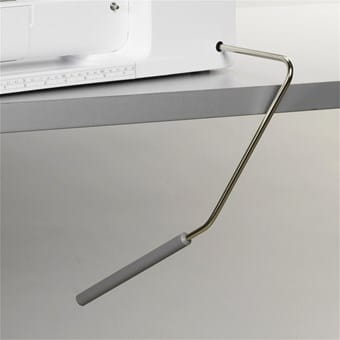 Plenty of Room to Expand Your Creativity
The B570QE was designed with your sewing future in mind. A variety of special accessories and presser feet are included with the machine. When you are ready to expand your options, you'll find a broad range of accessories available. Whatever new techniques you want to explore, you'll find the right accessories to help you to enhance your sewing and quilting skills.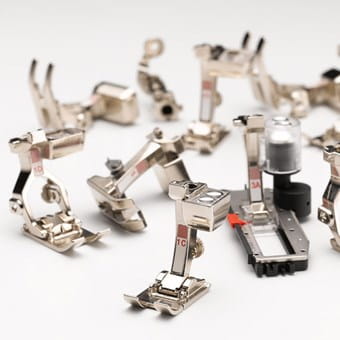 BERNINA Stitch Regulator (BSR) included
The BERNINA Stitch Regulator (BSR) is designed to help you master free-motion techniques by keeping stitches consistent at variable sewing speeds. The BSR offers confidence for the beginner and additional insurance for the experienced quilter. The BSR comes standard with the B 570 QE.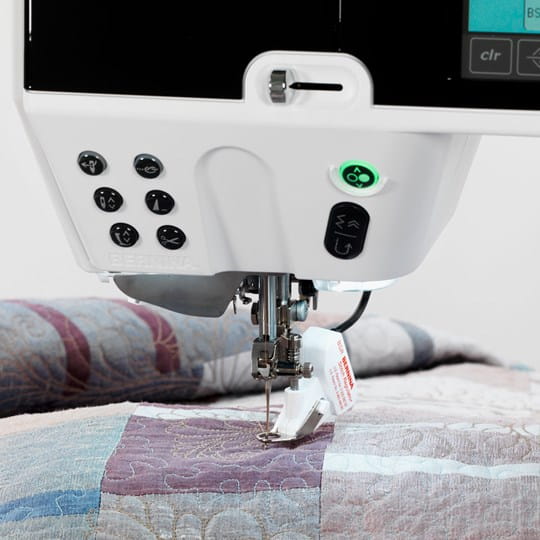 More Memory Options
Let your B570QE keep track of the details with multiple memory functions. It remembers the changes you make to the stitches as you use them in your sewing session. It will also remember your favorite stitch settings for each stitch when saved in the long-term memory. For creative applications, you can save up to 70 stitches in a combination.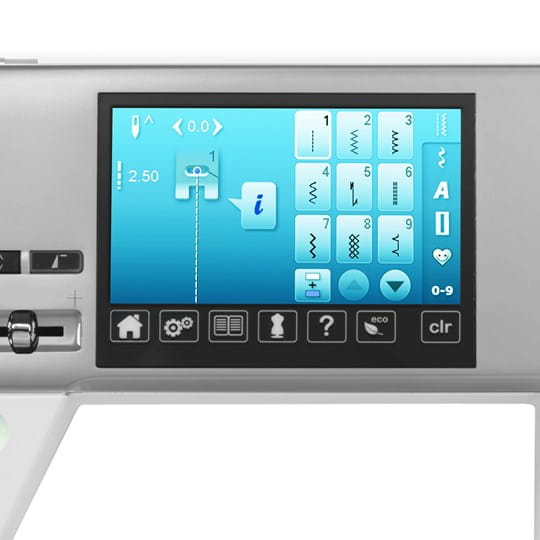 Extensive Stitch library
The B570QE offers up to 642 utility and decorative stitches, including an automatic buttonhole. Stitches can be selected via the color touchscreen. The user-friendly interface of the B 570 QE allows you to navigate quickly and easily. The modern color touchscreen displays all your settings, and the Creative Consultant offers on-screen help and support.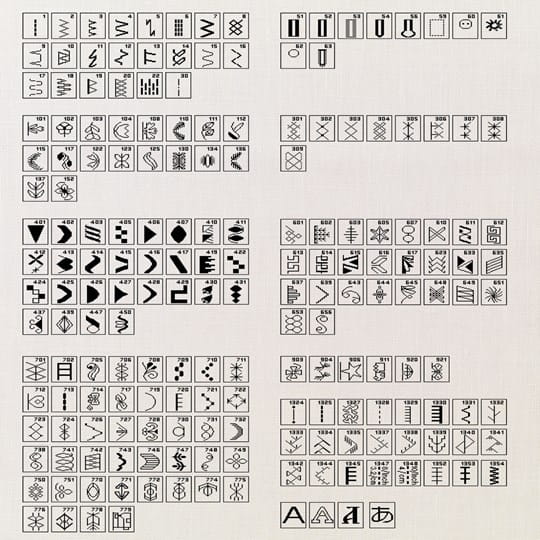 Australia Wide Bernina Dealer - Expert Support 7 Days A Week
Craft Depot is proud to be a Bernina Dealer. As a Bernina dealer we provide access to:
Service & Repairs
Sewing Classes - Lessons
Computer/Software Demonstration
At Craft Depot we provide prompt shipping throughout Australia. We accept credit cards, money orders, electronic funds transfers/bank deposits.
Our friendly and experienced Craft Depot team are available by phone and email 7 days a week should you have any questions or need expert advice.